Students learn the 12-steps they can use to ensure joyous, magical, and wonderful days that bring more peace and positive energy into their own lives and into the world.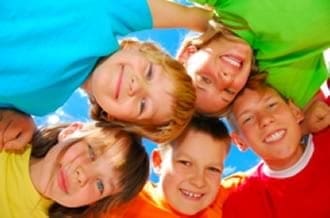 Students become skilled in how to make conscious decisions to make their lives positive and empowering and develop their own specific and personal action plans to make a WONDERFUL day at school, home and in the community.
Throughout the day participants will experience the joy of using music, stories and workbook exercises to learn how to take charge of their thoughts.
Student will engage deeply into exercises to assess their current situation, identify and evaluate past wonderful days. They will have more time to compile gratitude lists, visualize future wonderful day's, write stories, draw pictures, assemble vision boards, and identify specific steps they could take to make their own day wonderful.
Each student will discuss their role in making the world a better place, identify and commit to taking action to Make a Wonderful Day for both themselves and others around them.
This curriculum includes sharing their findings as individuals, with partners, and with the whole class.
Note: This program is best delivered in smaller groups of students who are all in the same grade. This program content is approx. 20% music and 80% educational.
We promise to:
Provide fun, interesting, interactive exercises supported by upbeat positive music to teach specific tangible steps to Making a Wonderful Day
Create an atmosphere that unites students and teachers towards making wonderful days for themselves and each other
Help students recognize the important role that each of them can and do play in making the world a better place.
Click here to book the "Discover the Keys to a Wonderful Life" program for your school.