Anthony Burbidge
Musician, Songwriter, Studio Musician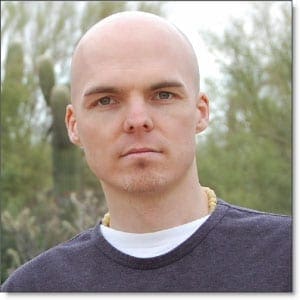 With his latest CD, The Great Awakening, Canadian singer-songwriter, Anthony Burbidge, delivers ten songs in a style that's been called "Empower-Pop/World-Beat," a blending of inspiring lyrics set against a tapestry of sounds from around the globe – just what the world needs in these uncertain times.
Burbidge's journey to the creation of this heart opening music is filled with twists and turns. In 1993, he released his first CD while still enrolled in the BMus. Program at Mount Allison University and his ambitious pop/rock songs landed him in the media in his native Canada. Tragically, within a few months of the CD's release, the young singer was struck by a severe chronic illness that forced him to abandon his musical path – but not his dreams.
Over the next decade, Burbidge retained his musical ties while working in a music store. The job turned out to be the best education a musician could find, and the position afforded him an on-the-job education in the music business. Still, Burbidge longed to return to making music of his own.
In 2005, Burbidge left his job managing the music store to focus on making music full-time. By 2007, he released his first CD in 14 years, the acoustic and introspective "Newborn," and began touring. Bolstered by the CD's success, in 2008, Burbidge headed into the studio to create his latest release.
The CD born from those recording sessions, The Great Awakening, is an album in the traditional sense, an audio journey – not a random hodgepodge of singles strung together for convenience sake. The album guides the listener on a journey of both personal and musical discovery. Its songs are filled with messages of hope and global unity and the music is characterized by lush arrangements – strings, tabla, santoor, Irish pipes, Middle Eastern percussion, Armenian Duduk and even a choir.
Burbidge reflects on the journey that brought him to this point saying: "When I got sick in '93, I thought I'd be well within a year. I was young; I had youth on my side. But as months became years and no doctor had a cure, I succumbed to frustration and depression. Worst of all, I lost touch with the musician in me. I didn't sing a note for 7 long years; I didn't have the energy – Chronic Fatigue is one of the nasty symptoms of Environmental Illness. So, I eventually began to seek emotional and spiritual healing as well as physical. This challenging inner work proved invaluable because, years later when I began writing again, I found the songs were no longer coming "from me" but rather "through me".
With this new CD, I've finally combined the education my ears received listening to 10,000 plus CDs while working in the record store with the experiences of my own personal journey. The songs stand as both a testament to the power of persistence and a beacon of hope for anyone taking action to make their world a better place."
For more information, please visit www.AnthonyBurbidge.com