45 minutes Workshop
"Entertaining, informative and inspirational"
Music can motivate and provide an innovative way to help children discover the keys to a happy and fulfilling life.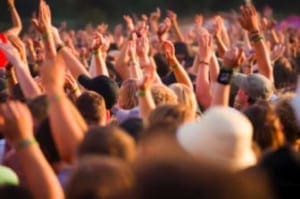 The Make a Wonderful Day song's words, music and message are the foundation to this presentation. Using a unique, interactive and fun approach to teaching, children learn twelve specific actions they can take in making the conscious decision to create positive results and harmony in their lives.
Zip-A-Dee-Doo-Dah, You've Got a Friend in Me, Accentu-u-ate the Positives, You're Never Fully Dressed without a Smile and Make a Wonderful Day are just some of the songs children will enjoy while learning.
The goal is to inspire students to see the good in each day, situation and person and thus help them to build more wonderful days and lives for themselves and others.
Students and teachers alike enjoy this powerful uplifting program supported by music. The experience of this program will leave everyone empowered to live in a more positive way as they find out how to leverage positive thoughts and find solutions to problems in their school and personal life.
Perfect for a Kindergarten to Grade 6 School Assembly, we promise to:
Brighten everyone's day
Uplift the spirits of students, teachers and staff while introducing everyone to songs that were written with the intent of making the world a better place
Give students concrete ideas on how they can Make a Wonderful Day for themselves and others around them
Leave students with the knowledge and understanding that they can choose to Make a Wonderful Day through their thoughts and actions
Help students to become more aware and accountable for what happens in their life through their thoughts and actions
Inspire students with a sense that we are all a part of the bigger picture where we can each help make the world a better place.
Encourage students to make the choice to make a difference and to Make a Wonderful Day for themselves, for others, and for the World
Click here to book the "Discover the Keys to a Wonderful Life" program for your school.